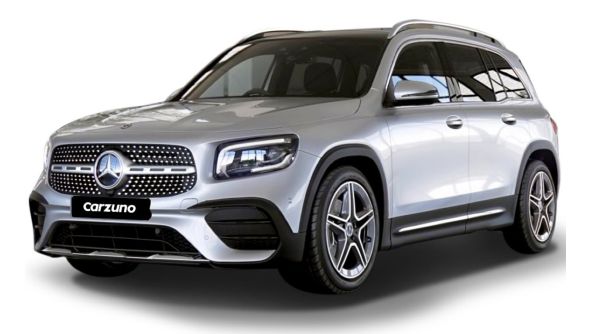 2020 Mercedes-Benz GLB200 AMG Premium 1.4
2020 Mercedes-Benz GLB200 AMG Premium 1.4
Elevating practicality to a luxurious realm, the 2020 Mercedes-Benz GLB200 AMG Premium 1.4 epitomizes a harmonious blend of performance and sophistication.
Propelled by a refined 1.4L engine, this Mercedes-Benz GLB200 offers a dynamic and stylish driving experience.
The meticulously designed interior combines premium materials with advanced technology, providing an opulent space for driver and passengers alike.
Mercedes-Benz's commitment to excellence is evident in the sleek design and advanced features of the 2020 Mercedes-Benz GLB200 AMG Premium 1.4.
Make a statement on the road by choosing this Mercedes-Benz as your next car subscription, where practicality meets luxury in a perfect fusion of performance and prestige.
Schedule a Consultation!
Driving with Carzuno is easy, flexible and debt-free. We're here to answer any question you might have before or during your subscription with us.
Book a consultation

with one our friendly customer service representatives, or send us an email at

concierge@carzuno.com
All inclusive. One fixed monthly price.
Subscribe from 3 to 24 months and get approved in minutes. Enjoy hassle free driving with everything included.
Your Car
Comprehensive Insurance
Road Tax
Servicing and Maintenance
Doorstep Delivery
24/7 Roadside Assistance
All inclusive Insurance, maintenance & road tax
No down payment and no loans required
Easier than a lease with approval in minutes
1
Search
Choose your preferred car
2
Subscribe
Sign up online in 3 minutes
3
Drive
Doorstep Delivery